Metro Ethernet / PON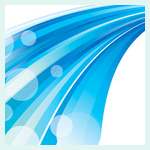 When you're looking for the best quality of service for your mission critical networking needs , Nexlinx Fiber Optic solutions will not let you down.
With our network spanning over 500 Km in Lahore, Nexlinx can now provide Optical fiber based Metro-wide Ethernet connectivity and through its partners almost anywhere in Pakistan. In 2012, we plan to extend by adding another 200 Km to the network, which shall be one of the largest Fiber networks in Lahore and able to serve virtually all parts of Lahore.
Whether your business operates locally or works with customers across the globe, your business relies heavily on staying connected with vendors, partners and customers. With multimedia integration and application upgrades, your business requires a data networking provider that is committed to delivering visionary communications solutions while keeping you connected.
From simple, off-the-shelf solutions to customized network architecture, configuration and management; choose the solution that works best for your business. Nexlinx with its 15 years of experience can assist your company in delivering tailor made fiber optic solutions for your remote backhauls, video surveillance or any other application.